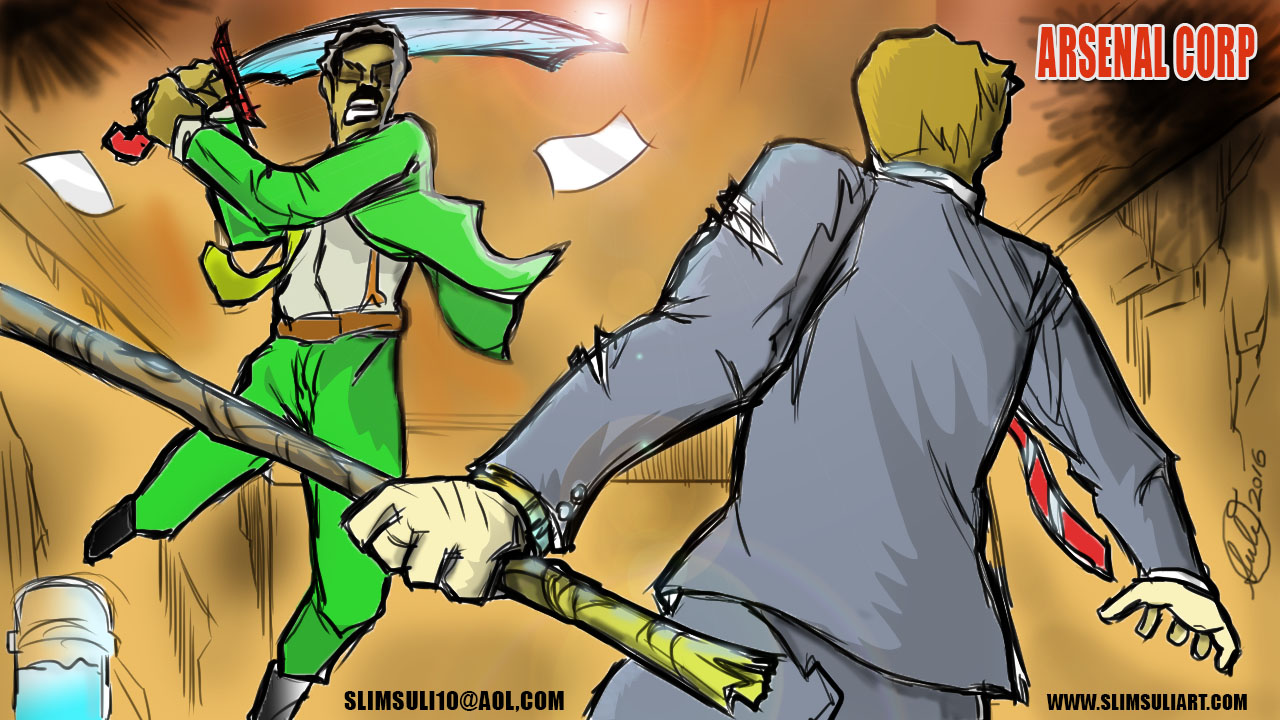 Arsenal Corp
Arsenal Corp is about fighting your coworkers for a promotion, literally.
Grab combinations of Medival Artillery, Enchanted Items, and Weaponized Toys, then show your Coworkers Whose BOSS.
Features
---
3 Maps
5 Game Modes
6 Weapons
4 Skills
Lots of random fun!
Requirements
---
2 or more USB Xbox 360/Xbox One remotes.
A friend or second player.
10 - 15 mins of free time.
100 MB of Hard Drive Space Free
3 GB of Ram
Wanna Know more about the design?
check out the Behance Page!
Install instructions
---
Download n extract